When you're prepping for your engagement session, there are a few things to keep in mind. I don't expect you to be a pro at this,  so relax and don't be nervous! You're going to be great at this and have FUN! Your engagement session is our chance to get to know each other, and get comfortable with my shooting style and being front of the camera.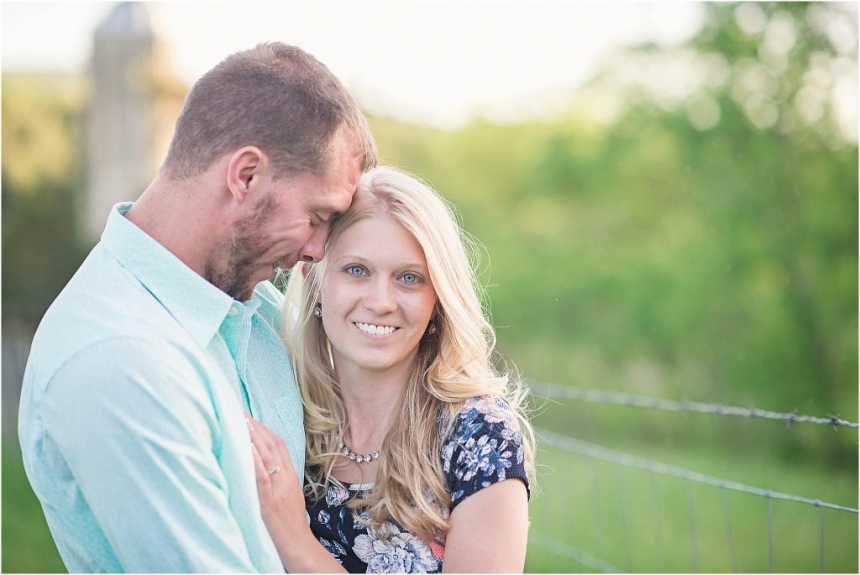 WHAT TO WEAR FOR ENGAGEMENT SESSION
Cloths that Coordinate and Compliment Each Other
Most couples have two outfits, one casual and one that is dressier. The BEST advice I can give about outfit selection would be to try to COORDINATE instead of matching. Coordinating doesn't mean "matching".  Wearing the same color in a different shade is actually more ideal than trying to find the EXACT color blue!
Try to stay away from really tiny patterns, they won't show up in your images. If you're wearing plaid, the bigger the better!!  Avoid logos and words on clothing, as this tends to take the focus off of the subject. Also, bold jewelry, scarves, and colored shoes photograph really well!
Taking this a step further: Choose colors from the opposite sides of the color wheel (complementary colors), or the colors adjacent to each other (harmonious colors). Some couples plan their attire to coordinate with their wedding day so that their Save The Dates match the wedding theme and decor!  If you need more help with colors, I've found this easy-to-use online tool:
Color Scheme Designer: http://colorschemedesigner.com/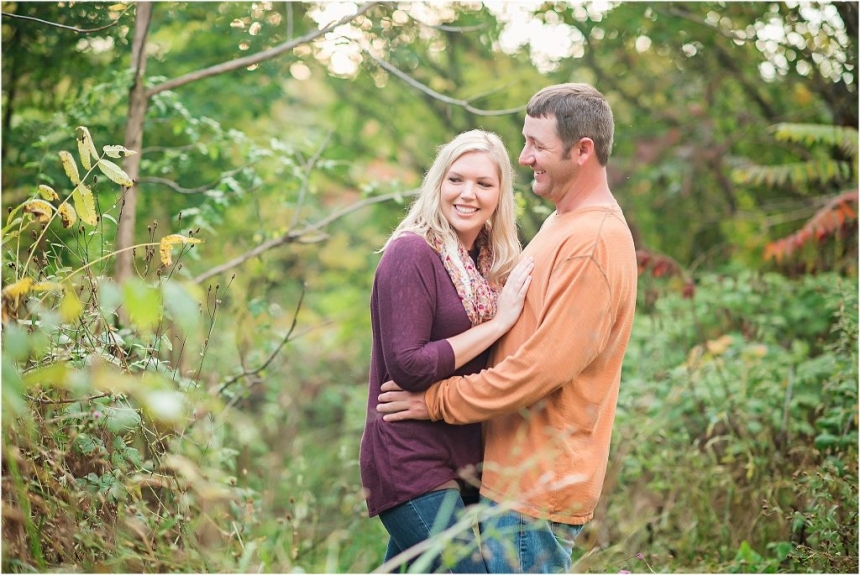 Cloths that You Feel Comfortable In
Make sure you look like YOU and feel comfortable!  Make sure you are equal when it comes to how formal your attire is. If the bride is wearing a little black dress…. the groom probably shouldn't be in shorts and tennis shoes.
Wear attire that is flattering to your figure and your skin tone.  It seems like common sense but I'm guilty of this all of the time. We all know that everyone has certain things that look GREAT on them and certain things that aren't really made for them. If you don't like the way you look in a sleeveless top, or stripes on a normal, day-to-day basis, you're not going to love the way you look in your images that I take. If you're self conscious about your legs, don't wear a mini-skirt.  Bottom line, make sure you wear something that you're comfortable in. Confidence photographs well!!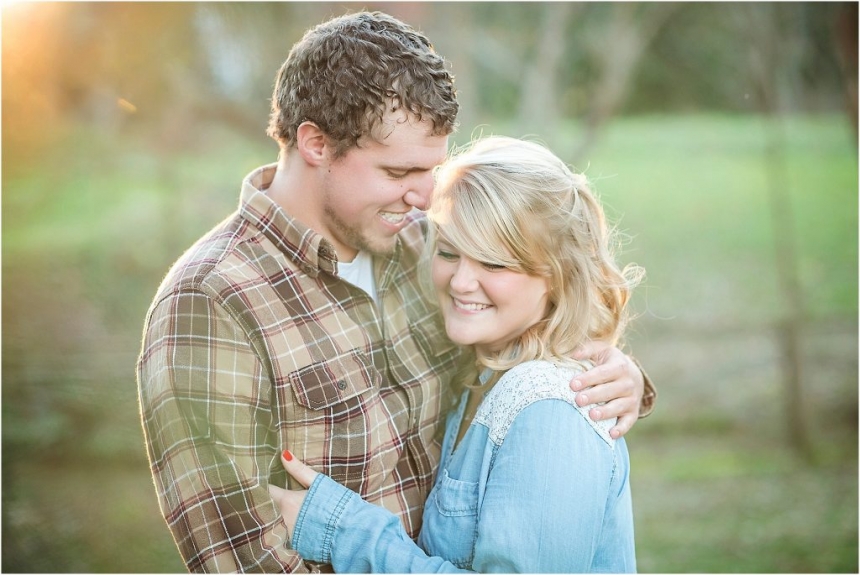 TIPS FOR A SUCCESSFUL ENGAGEMENT SESSION
Location and Time
Plan out a time of the year for your engagement session. Some couples prefer to have their portraits done in the season opposite of the season of their wedding. So if you're having a spring wedding, it may be nice to have a fall engagement session. The best time to shoot any portraits is normally 1 hour after sunrise or 1 hour before sunset. This can be applied to any time of the year. I usually only shoot engagements on weekday evenings, as we would want to meet about an hour and a half before sunset during the best lighting called the "golden hour." When it comes to picking the location for your portraits, I love shooting engagements in locations that mean something to my clients! I can help with some suggestions that are typically used around this area.

Be on Time
This is really important. What most couples don't realize is that natural light photographers are 100% dependent on the sun and if their couples show up late, they will lose that amount of time during their session due to the lack of light. Now I realize that things happen beyond our control; but if at all possible, try to be on time so that you don't lose any of your shooting time and pretty sunlight!

Hair, Makeup & Ring Cleaner
Some brides opt to have their makeup trial done right before their engagement session so that they can see what their makeup will look like in pictures before the wedding day! I highly recommend this! It's always fun when a bride gets her hair and makeup done for her shoot! If you want to do your own makeup, make sure you apply your eye makeup a little heavier than normal for your pictures. Last but not least, I will be taking a ring shot! So if your diamond could use a little cleaning, that would make it really SHINE!