If you are anything like me, you probably struggle when it comes to what to wear for family photo shoots. This section will help to give you some ideas when picking out your wardrobe. These are just suggestions, so know that RULES CAN BE BROKEN.  These guidelines generally work well to produce a a cohesive, vibrant family portrait; a modern take on the whole "white shirts and blue jeans", if you will.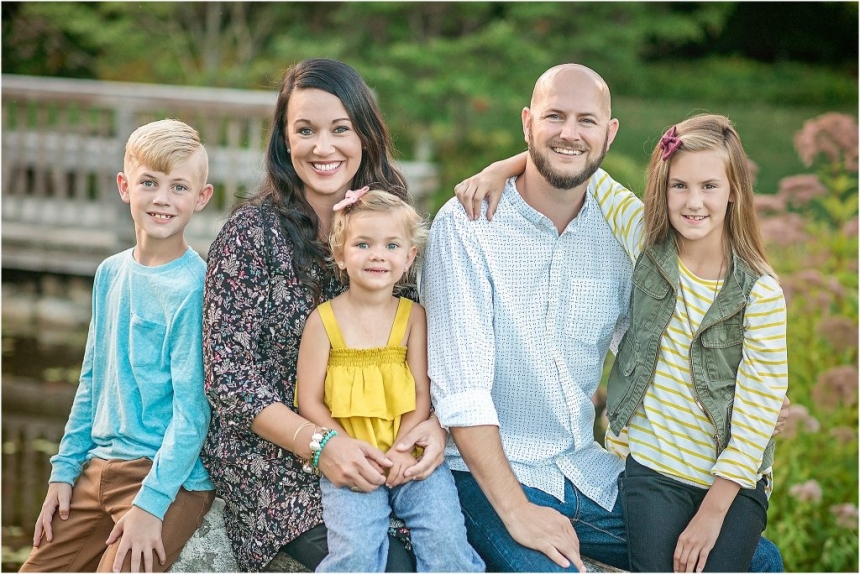 The goal of any fine portrait is to direct the viewer's attention to the face or faces in the portrait. You might consider bringing different outfits and items for different poses.
Think coordinating, not matching.
The BEST advice I can give about outfit selection would be to try to COORDINATE outfits instead of matching. Wearing the same color in a different shade is actually more ideal than trying the find the same EXACT color.  Logos, pictures, tiny prints, patterns and strips can be very distracting, especially for individual portraits. However, in family portraits having one member with a SIMPLE pattern can look very nice.Choose colors from the opposite sides of the color wheel (complementary colors), or the colors adjacent to each other (harmonious colors). If you need more help with colors, I've found this easy-to-use online tool:
Color Scheme Designer: http://colorschemedesigner.com/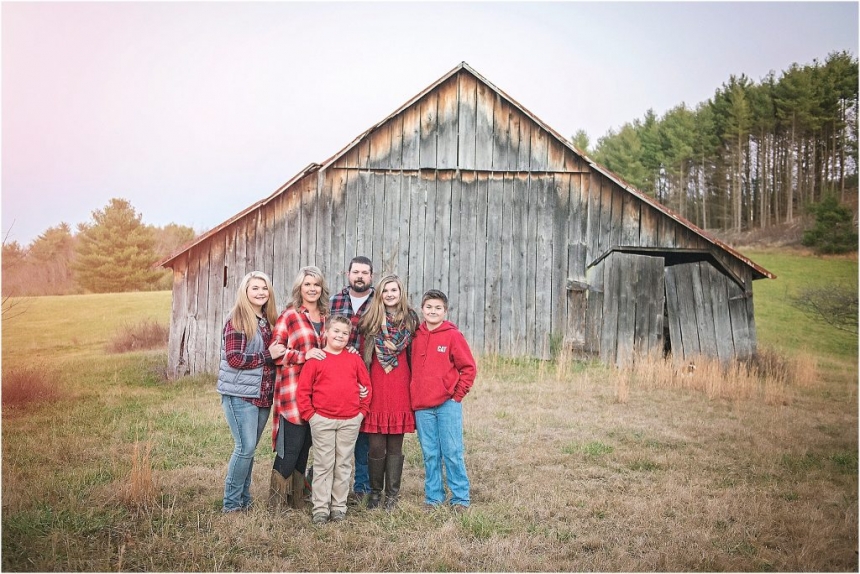 I like to try and follow what I call the "Three Colors + POP" rule:
Pick three colors (one being a neutral)  and put together outfits with those colors only.  More than three colors can seem a bit busy.  Do you want softer tones, neutrals, or bold colors? It might depend on what style you are trying to achieve.  It tends to be easier to find the "center stage" pieces in girls and women clothing, so I'll often start with the females and then pull colors from their outfits to create a look for the boys and dads.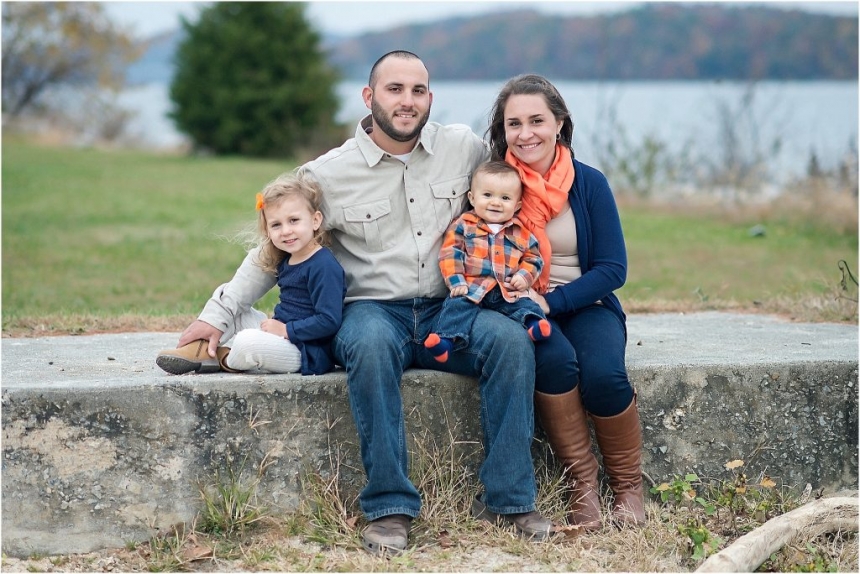 Accessorize
Add in an unexpected POP of color.  One bright color can add interest to your image.  Be aware that this POP will become a focal point in the picture, so I wouldn't advise adding this color in an area that you don't want others to look at too closely. The brightest colors can be used as accessories.  Scarves, hats, sweaters, vests, jackets, hair bows, etc.- all these things can really make the image look complete. The accessories and clothing should complement the subject – not be the center stage.
There are a few advantages of using accessories (as well as layers). One is that changing them up a bit throughout the session can give you multiple looks without having to do many wardrobe changes.

Shoes Matter. 
Please avoid wearing sneakers – unless we're talking about those funky Converse that go with the feel of the session. The choice of shoes can make or break an outfit.

Try and pick colors that complement the surrounding environment. Once you determine a location, and keep in this mind along with the colors of the season when deciding on colors.
If you want to take this one step further (if you plan on displaying this picture in your home), try and choose colors that will compliment your home decor.  My home is decorated with a lot of neutrals; thus, I would never pick neon colors for our outfits.  Of course I'm exaggerating, but you get the point.

Get Comfortable
Make sure you look like YOU and feel comfortable and confident! Wear attire that is flattering to your figure and skin tone. If you don't like your arms in a sleeveless top, you most likely won't like the photograph of yourself wearing a sleeveless top either.  Make sure that children can move freely in their outfits and that they aren't going to be puling and scratching at their new cloths. You want them happy and comfortable!

It is okay to mix solids and simple patterns.  Personally, I like to think that SIMPLE patterns add interest and texture to a picture.  If you stick to a color scheme, everything just naturally blends together.
If you need some examples, check out my board on Pinterest:
What to wear
So, that's it!  Hopefully, the above tips will help you do a little advance planning for what to wear for family photo shoots to create a beautiful family portrait.